PRSSA Distinguished Lecture Series
Fall 2012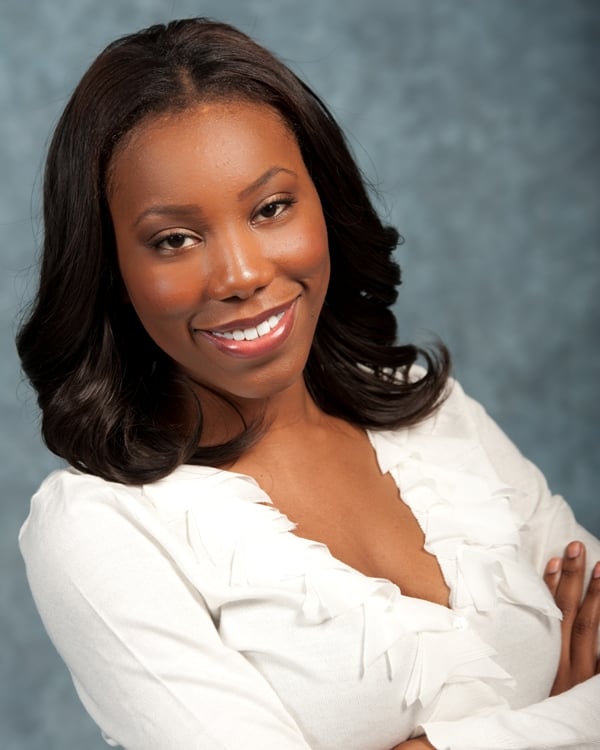 Vanessa Herring is an Edinboro alumna, expierenced news anchor and proud member of the National Association of Black Journalists. Herring graduated with a bachelors in journalism and a minor in history; she got her start in television as a co-host for the McDonald's Steelers KidZONE in her hometown of Pittsburgh.  She spent  four years co-hosting the show for the Black and Gold and is currently working in Rochestor, N.Y. as an evening news anchor.
Amy Reynolds is an Edinboro alumna, author/editor of five books, and associate dean for graduate studies and research at Louisiana State University's Manship School of Mass Communications.
Professor Reynolds' research focuses on dissent and the First Amendment, First Amendment history, and media sociology, particularly in relationship to media coverage of breaking news and of terrorism.
Patrick Govang is the CEO of e2e Materials, an Ithica, New York-based company that develops and manufactures products made from advanced bio-composite materials for furniture and cabinet industries.
Prior to co-founding e2e materials, Patrick developed effective technology transfer programs as a Director of the Cornell Center for Materials Research including a role in six technology start-up companies that have collectively raised over $35MM in growth capital. He spent 18 years in the automotive industry working for the Dana Corporation and Deloitte Consulting living and working on three continents building hi-volume production facilities and leading large-scale, global product development programs. In 1999, he founded ProjectPoint.com, which accelerated the collaborative automotive development process between OEMs and suppliers. Patrick's effectiveness is characterized by a track record of team building, customer development and leadership skills, equally paired with sound product development and volume-manufacturing experience. Patrick earned his BS in Product Design & Development from Bowling Green State University.
Jack Speer is an Edinboro University alumnus, award-winning newscaster with National Oublic Radio, and reporter of stories with strong national importance, including the September 11, 2001 terrorist attacks.
Prior to joining the Newscast Unit in 2007, Speer was a correspondent on NPR's Business Desk. For nearly a decade he covered the nation's top business and economic news ranging from the collapse of the housing market to the need for greater transparency in the financial markets. Speer has been honored with several industry awards for his work in journalism. He earned the American Universities 14th Annual Journalism Award for Excellence in Personal Finance Reporting, the Best Editorial Commentary award from the Washington Journalism Society and the Best Newscaster award from the New Jersey Associated Press.
Spring 2012
Steve Scully, is C-SPAN's Senior Executive Producer/Political Editor/Primary host.  Since 1991, Steve has been responsible for coordinating all aspects of C-SPAN's campaign programming for C-SPAN, C-SPAN.org and C-SPAN Radio (now heard on XM/Sirius Channel 132).  His responsibilities expanded to include senior producer for the networks White House coverage, a position he continues  to hold today.  In addition, he manages a team of field producers responsible for coverage of The White House, politics and special projects.
Steve also serves as the regular Sunday host of Washington Journal, a live three-hour news and public affairs program.  In addition, he hosts and produces other C-SPAN programs, including BOOK TV's "In Depth," "Road to the White House," and C-SPAN's Radio's "Washington Today," a live two-hour afternoon drive time program heard nationwide on XM/Sirius and online at www.C-SPANRadio.org.
Fall 2011
Sabrina Saunders, director of education and youth development for the Urban League of Greater Pittsburgh, will discuss "Confessions of a Young PR Professional: From College to Career". In addition to providing general career advice, Saunders will highlight non-profit public relations and government relations, as well as the latest trends in utilizing social media.  She is a 2008 recipient of Pittsburgh Magazine's "40 under 40" Award, a 2009 recipient of Ebony Magazine's "Top 30 Young Leaders of the Future" and in 2010 was named one of "Pittsburgh's  50 Finest" by Whirl Magazine.
Prior to joining the Urban League of Greater Pittsburgh, Saunders served as youth policy manager for City of Pittsburgh Mayor Luke Ravensthal, assisting Ravensthal in creating youth policy initiatives for Pittsburgh's families and youth. The 2003 Edinboro University graduate has also worked as a field representative for U.S. Congressman Mike Doyle, specializing in issues involving the Departments of State, Education and Homeland Security. Saunders says her life goal is to make a direct and positive impact into the lives of urban youth through mentorship and service.
Fall 2010
In 1997, Palka was named Broadcaster of the Year by the National Weather Association. She was featured on the cover of Washingtonian Magazine in March 2004 and on the cover of the Washington Post TV Week in July 1997. She received the Distinguished Alumnae Award from Edinboro University in 2005. Palka is a 1977 graduate of Edinboro University.Spring 2009
Perrotto is a 1959 graduate of Edinboro University.  Fall 2008 
Speer's previous jobs include anchoring dailybusiness reports for WUSA Channel 9 TV in Washington, D.C., and worked as a news and business anchor on WTOP-AM, D.C.'s premiere all-news commercial radio station. Speer has also worked as a reporter for the Washington Business Journal and at various radio stations in Erie, PA; Cleveland, OH; and Trenton, NJ. Speer is a 1981 graduate of  Edinboro University.